Offered in Sydney, a Breast Explant is a Plastic Surgery procedure which involves Breast Implants being removed.  This procedure is also known as Breast Revision Surgery, Capsulectomy, Augmentation Reversal and Breast Implant Removal. While motivations for Breast Explants vary from client to client, most women opt for this procedure due to preference changes. In other cases, clients feel their implants are no longer in the best position due to weight loss, weight gain or pregnancies. In rare cases, some clients choose to remove their Breast Implants after experiencing implant complications or implant-related illness.
Breast Implant Removal Prices.
We offer Breast Implant Removal procedures in Sydney. From your surgery, hospital and more, our comprehensive Breast Explant packages include:
FRACS Plastic Surgeon Fees
General Anaesthetist Fees
Premier Private Hospital Fees

Personal Client Support Manager to Support You All The Way
BREAST EXPLANT PRICES FROM $9,190 *
A BREAST EXPLANT, Breast Implant Removal or Capsulectomy is a Plastic Surgery procedure in which existing Breast Implants are removed. CosMediTour offer Breast Implant Removal in Sydney.
SYDNEY BREAST IMPLANT REMOVAL PRICE
Sydney Breast Implant Removal from $9,190 * VIEW PACKAGE +
* Package prices reflect a standard Breast Implant Removal or Breast Explant case. Higher package prices apply for cases with a greater degree of surgical complexity, or for surgical add-ons. Please refer to Package information for standard inclusions or complete your free Online Assessment to receive your personalised surgical recommendation and quote.
CosMediTour is committed to delivering exceptional results for their clients. Read on to discover why thousands of clients have entrusted us with their Plastic Surgery journey.
READ MORE +
Free Surgical Assessments
CosMediTour's free Breast Explant surgery assessment is completed right in the comfort of your home. Easy and obligation-free, it's a convenient way to see if you're a suitable candidate for surgery, to ask questions and determine whether a Breast Explant is the right decision for you.
All-Inclusive Pricing
At CosMediTour our comprehensive packages mean you can rest easy knowing that your premium care includes your surgery, hospital and more.
Experience Matters
As Australia's largest Plastic Surgery group, CosMediTour has supported thousands of clients through their Breast Surgery.
Leading Plastic Surgeons
CosMediTour partners with Australia's leading Plastic Surgeons, each with an exceptional track-record of delivering high-quality care and, of course beautiful results.
Unparalleled Support
Enjoy your own personal Client Manager to assist you throughout your journey. Friendly, knowledgeable and supportive, our experts are at hand to answer your questions, help you prepare for surgery, and ensure you're feeling confident and happy every step of the way. We also provide free video consultations and assist with arrangements to create a smooth medical travel experience for our clients all over Australia, and the world.
Multiple Surgery Locations
We offer our clients a world of choice when it comes to where you'd like to have your surgery, with world-class Plastic Surgery facilities across Sydney, the Gold Coast and Internationally.
Why Breast Implant Removal Surgery?
Over time, lifestyle and preference changes can mean that your implants are no longer aligned with your expectations. In rare cases, implant compliations and Implant-related illness can occur, prompting clients to have their Breast Implants removed.
When planning your procedure, our Surgeons will work with you to understand fully the reasons behind your desire for a Breast Explant. From there, they will advise you on the best way forward. This may include:
Remove Your Breast Implants
Replace Your Breast Implants with New Breast Implants
Reposition Your Existing Breast Implants
READ MORE +
Breast Implant complications that may lead clients to undergo a Breast Implant Removal include:
Capsular Contracture
Implant Rupture
Implant Displacement
Implant Infection
Silicone Leakage
Implant Deflation.
Breast Implant-Related Illnesses that may lead clients to undergo a Breast Explant include:
Infection or Bleeding
Necrosis or dead tissue around the Breast Implant
Calcium build-up
Breast Implant Associated Anaplastic Large Cell Lymphoma (BIA-ALCL)
Breast Implant Illness (BII)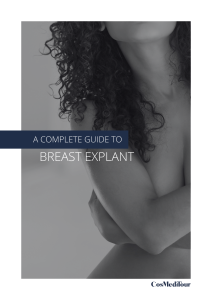 Download Our Breast Implant Removal Guide.
"*" indicates required fields
Breast Implant Removal Recovery.
Recovery periods vary from person to person; however, clients must rest for 5 days after their Breast Explant and allow 6 weeks for post-surgery recovery. Healing is an individual process but a full recovery generally takes place over 3 – 6 months. During this time, the breasts will settle into their new position. Scars generally begin to fade after 3 – 4 months. 
Breast Implant Removal Risks.
When considering any surgical procedure, it is important to understand that despite choosing a skilled plastic surgeon, receiving care in a premium hospital, and following recovery protocols, all surgical procedures carry risk and complications can still occur. 
What To Expect.
Breast Implant Removal At A Glance.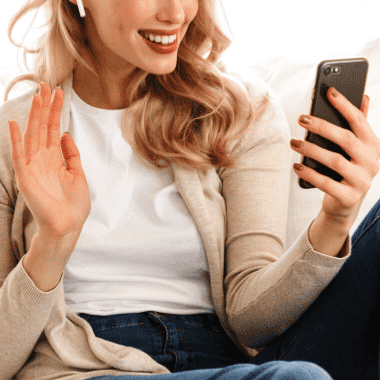 Start your journey by connecting with our friendly Client Support Specialists. Over the phone or by video chat, you'll get the answers to all of your questions, understand if you're a suitable candidate for surgery, and receive your personalised surgical recommendation.
Your Surgeon Consultation
Today you will meet with your Plastic Surgeon to discuss your desired outcomes and plan your procedure. Your Surgeon will assess your body composition, breast anatomy and reasons for seeking a Breast Explant before recommending the best approach for you.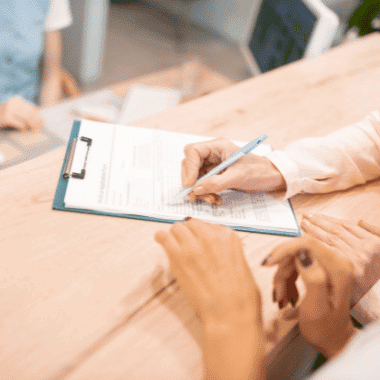 Your surgery will take place in one of our state-of-the-art, accredited private hospitals. You will be placed under general anaesthetic for the duration of the procedure (1 – 3 hours). Once complete and assuming good health, most of our patients can return home 2 to 3 hours after they wake.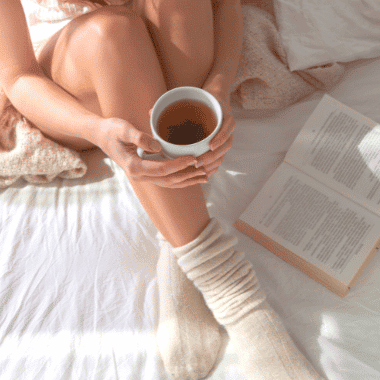 Plan for 5-7 days of rest after surgery. Most clients experience only minimal discomfort. The exception being clients who have capsular contracture or clients
undergoing an Explant with a Breast Lift.  After the first week, you'll be able to resume driving. You'll wear a post-surgical support garment for 6 weeks, and your Surgeon will advise when you can reintroduce exercise.
Frequently Asked Questions.
A great decision starts with great questions; so ask us as many as you can to see if Breast Explant or Breast Implant Removal is right for you. To help you get started, here are the answers to the questions we're most commonly asked.
Can I Breastfeed After Breast Implant Removal Surgery?
Yes. The breast tissue which contains lobules remains intact and therefore does not interfere with the ability to breastfeed. 
What is the likelihood I could have Breast Implant Illness (BII)?
Based on cases currently reported in Australia, 1 in 86,000 people suffer from Breast Implant Illness (BII), so the condition is very rare. In many cases, surgery to remove the breast implants (Breast Explant) improves or completely resolves all BII symptoms. 
How much time will I need off work after Breast Implant Removal Surgery?
Generally, our clients are able to return to work within 1 – 2 weeks after their Breast Explant. However, everyone has a different journey (and a different style of work) so your own recovery time may vary. As with all aspects of your recovery, your Surgeon will provide you with personalised advice.
Will I be in a lot of Pain after a Breast Plant Removal?
Pain levels after a Breast Explant will vary; however, we find that a recovery for a Breast Explant is generally smoother than that of a Breast Augmentation.
As a guide, most clients experience only minimal discomfort in the days following surgery. However, clients who have experienced capsular contracture may experience more discomfort & a slightly longer recovery. Clients who undergo an Explant with a Breast Lift may feel tight & heavy for a few weeks. This is a normal part of the healing process.  Your surgeon will prescribe medication to manage discomfort. 
How long does Breast Explant surgery take?
Between 1-3 hours is the standard time duration for Breast Implant removal surgery.  If combining a Breast Explant with a Breast Lift, your surgery can take up to 5 hours. 
As with every procedure operating times can vary, so the timings for your procedure will be advised by your Surgeon.
Do I need a support garment after my Breast Explant?
Yes, for optimal healing after your Breast Explant, post-surgery support garments must be worn for 6 weeks.
When can I start Exercising after a Breast Explant?
Your Surgeon will be able to advise on this. However, as a guide clients can usually resume normal activities and moderate exerciese after 6 weeks. We recommend our Breast Explant clients avoid heavy lifting, strenuous exercise & swimming until the surgeon advises.
Will I have more scarring if I have my Breast Implant Removed?
Your Surgeon will be able to advise on this. However, typically, Breast Explants can be performed using your previous incision sites. However, if the client is also undergoing a Breast Lift, additional incisions may be needed.