Offered on the Gold Coast and Sydney, a Breast Reduction is a Plastic Surgery procedure that removes excess breast fat, glandular tissue and skin from large breasts. Also known as Reduction Mammoplasty, this procedure reduces breast size in proportion to the clients body. Performed by leading CosMediTour Plastic Surgeons in both Sydney and Gold Coast, the benefits of this Surgery for our clients are often significant.
From your surgery, hospital and more, our comprehensive Plastic Surgery packages in Sydney and the Gold Coast include:
Plastic Surgeon Fees
General Anaesthetist Fees
Premier Private Hospital Fees

Personal Client Manager to Support You All the Way
BREAST REDUCTION PRICES FROM $11,490 *
A BREAST REDUCTION is a Plastic Surgery procedure that lightens, reshapes and reduces large breasts for increased comfort. CosMediTour offer Breast Reductions in Sydney and Gold Coast. 
SYDNEY BREAST REDUCTION PRICE
Sydney Breast Reduction from $11,490 * VIEW PACKAGE +
GOLD COAST BREAST REDUCTION PRICE
Gold Coast Breast Reduction from $13,990 * VIEW PACKAGE +
* Package prices reflect a standard case. Higher package prices apply for cases with a greater degree of surgical complexity, or for surgical add-ons. Please refer to Package information for standard inclusions or complete your free Online Assessment to receive your personalised surgical recommendation and quote.
CosMediTour is committed to delivering exceptional results for their clients. Read on to discover why thousands of clients have entrusted us with their Plastic Surgery journey.
READ MORE +
Free Surgical Assessments
CosMediTour's free Breast Reduction surgery assessment is completed right in the comfort of your home. Easy and obligation-free, it's a convenient way to see if you're a suitable candidate for surgery, to ask questions and determine whether this procedure is the right decision for you.
Competitive Pricing
At CosMediTour our comprehensive packages mean you can rest easy knowing that your premium care includes your surgery, hospital & more.
Experience Matters
As Australia's largest Plastic Surgery group, CosMediTour has supported thousands of clients through their Breast Surgery.
Leading Plastic Surgeons
CosMediTour partners with some of Australia's best Plastic Surgeons, each with an exceptional track-record of delivering high-quality care and truly beautiful results.
Unparalleled Support
Enjoy your own personal Client Manager to assist you throughout your journey. Friendly, knowledgeable and supportive, our experts are at hand to answer your questions, help you prepare for surgery, and ensure you're feeling confident and happy every step of the way.
We also provide free video consultations and assist with arrangements to create a smooth medical travel experience for our clients all over Australia, and the world.
Multiple Surgery Locations
We offer our clients a world of choice when it comes to where you'd like to have your surgery, with world-class Plastic Surgery facilities across Sydney, the Gold Coast and Internationally.
What is a Breast Reduction?
Performed in Sydney and the Gold Coast, a Breast Reduction procedure involves a skilled Plastic Surgeon reshaping and tightening the breast contour, resulting in: 
A Firmer, More Raised Appearance
A Lift to the Nipple Position
Reduced Size of the Areola, if enlarged over time
READ MORE +
Breast Reduction surgery is best suited to clients with heavy, asymmetrical or large breasts, and those who experience discomfort due to their size. While motivations vary, often our Breast Reduction clients are seeking to:
Ease Physical Pain
Relieve Skin Irritation
Improve Social Discomforts
Aid in the Ability to Exercise
A Breast Reduction is a uniquely personal procedure. Not only will the results vary depending on each client's body type and desired outcome, but the technique used will too. Our experienced CosMediTour Plastic Surgeons will ensure that together, you choose the right path to achieving your surgical goals
Breast Reduction Recovery.
Recovery periods vary from person to person; however, clients must rest for 2 weeks after their surgery and allow 4 – 6 weeks for post-surgery recovery. Healing is an individual process but a full recovery generally takes place over 6 – 12 months. During this time, breasts will soften and look more natural. Scars may take up to 18 months to fade.
When considering any surgical procedure, it is important to understand that despite choosing a skilled plastic surgeon, receiving care in a premium hospital, and following recovery protocols, all surgical procedures carry risk and complications can still occur.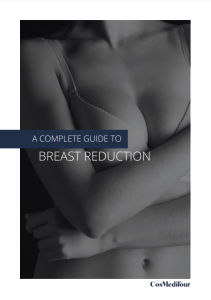 Download Our Breast Reduction Guide.
"*" indicates required fields
Discover what our highly-qualified, experienced Plastic Surgeons are capable of achieving by viewing our Before and After Breast Reduction Surgery Gallery. All images featured in the Gallery are actual CosMediTour clients who have given consent to have their photos published.
Please note that results vary between individuals, and the images shared in the gallery do not guarantee that your outcome will be the same. Images may contain nudity and are not intended for people under the age of 18.
What To Expect.
Breast Reduction At A Glance.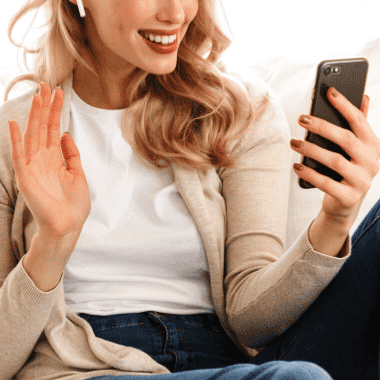 Start your journey by connecting with our friendly Client Support Specialists. Over the phone or by video chat, you'll get the answers to all of your questions, understand if you're a suitable candidate for surgery, and receive your personalised surgical recommendation.
Your Surgeon Consultation
Meet with your Plastic Surgeon to discuss your desired outcomes and plan your procedure. Your Surgeon will assess your body composition and breast anatomy and take the time to understand your unique concerns before tailoring a treatment plant that's right for you and your body.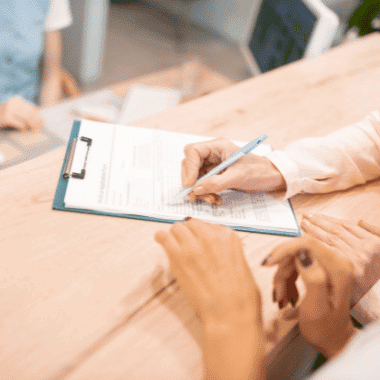 Your surgery will take place in one of our state-of-the-art, private hospitals in Sydney or the Gold Coast. You will be placed under general anaesthetic for the procedure (2 – 5 hours), and, once complete, most of our patients can return home 2 to 3 hours after you wake. Although rare, some clients may need to stay overnight.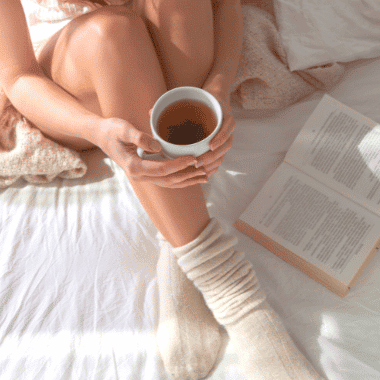 Plan for at least 2 weeks downtime after surgery. Clients may experience bruising, numbness and tightness across the chest for the first two weeks. After the first week, you'll be able to resume driving. You'll wear a post-surgical support garment for 6 weeks, and your Surgeon will advise when you can reintroduce exercise.
Frequently Asked Questions.
A great decision starts with great questions; so ask us as many as you can to see if Breast Reduction surgery is right for you. To help you  get started, here are the answers to questions we're most commonly asked.
How long will my Breast Reduction recovery take?
Specific recovery time will vary between clients but, generally, 2 weeks downtime can be expected. Clients can resume driving 1 week after surgery and, in most cases, return to work after 2 – 3 weeks. As with all aspects of your procedure, your Plastic Surgeon will provide you with personalised advice about your recovery timeframes.  
How long before I can exercise after a Breast Reduction?
In most cases, gentle walking can resume one week after a Breast Reduction. Clients heal at different rates but, typically, normal exercise can be reintroduced around 6 weeks post-surgery. Heavy lifting, strenuous exercise, swimming, and bathing can drastically affect your surgical results. You should not resume these activities until you've completely recovered. Your Surgeon will provide you with personalised advice to ensure a safe and optimal recovery. 
How painful is a Breast Reduction?
The levels of pain and discomfort after a Breast Reduction can vary. Everyone has a different pain threshold and may experience it as mild, moderate, or severe. Numbness and a tight feeling across the chest is normal and, like any pain experienced, should resolve within 2 weeks. Your Plastic Surgeon will prescribe medication to manage your symptoms during this time. 
Can I decrease my breast size from a G cup to a B cup?
No. When too much fat, skin and glandular tissue is removed during surgery, it results in an inadequate supply of blood to the nipple and surrounding breast tissue. This will cause permanent tissue damage. At CosMediTour, client wellbeing is our number one priority so, when performing Breast Reduction surgery, our Plastic Surgeons will always work within the limits of safety. Your Surgeon will provide personalised advice on what this looks like for you.  
What do Breast Reduction scars look like?
Scarring from a Breast Reduction incision looks like a thin, raised line on your skin. Initially, the line will be pink or red, however, over time it will fade and flatten. Our leading Plastic Surgeons use proven techniques to minimise scarring and will provide advice on how you can further reduce the appearance through post-surgery care.
Do I need to wear a support garment after Breast Reduction?
Yes. Post-surgery support garments help to reduce swelling and promote optimal healing. Typically, these quality compression-style garments must be worn for at least 6 weeks. As with all aspects of your recovery, your Surgeon will provide tailored advice on how long you should wear yours.
How long after children can I have a Breast Reduction?
As a guide, generally, it's best to wait until 6 months after breastfeeding. This allows enough time for the completion of post-pregnancy changes to your breasts and will enable your Surgeon to accurately determine how much tissue and skin need to be removed. Bear in mind that weight loss can impact the results of your Breast Reduction—it's worth considering this when making your decision.  
Will my nipple get removed during Breast Reduction?
Typically our Surgeons use the Anchor Technique (also known as the T-Lift Technique) for a Breast Reduction. This technique involves a peri-areolar incision around the areola, a vertical incision from
the base of the areola to the crease of the breast, and another along the breast crease. The nipple is not removed completely, but is moved upwards whilst still attached to the breast. The remaining breast tissue and skin are removed to create a smaller overall breast.
How long does Breast Reduction surgery take?
When performed as a standalone procedure, Breast Reduction surgery takes approximately 2 hours.  When combined with an additional procedure, for example, a Breast Lift, surgery can take up to 5 hours. With every procedure tailored to meet your goals, operating times can vary. The specific timings for your procedure will be advised by your Surgeon. 
Can I wear an underwire bra after Breast Reduction?
Generally, you can't commence wearing an underwire bra until 8-weeks after your Breast Reduction. Instead, you will need to wear a support garment that will aid your recovery. As with all aspects of your journey, your Surgeon will provide you with tailored advice as to when you can safely resume wearing an underwire bra.