Offered in Sydney, Rhinoplasty or as its commonly known 'Nose Job' is an intricate Plastic Surgery procedure that reshapes and redefines the nose. Motivations for Rhinoplasty vary but generally our Rhinoplasty clients are seeking to change the size or shape of the nose, enhance the proportions of the nose or nostrils, correct structural abnormalities or improve Nasal Function.  Our highly skilled and experienced CosMediTour Plastic Surgeons partner with you to plan the best approach to achieve your desired result.
From your surgery, hospital and more, our comprehensive Rhinoplasty packages include:
Plastic Surgeon Fees
General Anaesthetist Fees
Premier Private Hospital Fees

Personal Client Manager to Support You All the Way
SYDNEY RHINOPLASTY PRICED FROM $13,990 *
RHINOPLASTY is an intricate Plastic Surgery procedure that reshapes or redefines the nose. Rhinoplasty is commonly referred to as a Nose Job. 
SYDNEY RHINOPLASTY PRICES
Sydney Rhinoplasty from $13,990 * VIEW PACKAGE +
* Package prices reflect a standard case. Higher package prices apply for cases with a greater degree of surgical complexity, or for surgical add-ons. Please refer to Package information for standard inclusions or complete your free Online Assessment to receive your personalised surgical recommendation and quote.
CosMediTour is committed to delivering exceptional Rhinoplasty results for our clients. Read on to discover why thousands of clients have entrusted us with their Plastic Surgery journey.
READ MORE +
Free Surgical Assessments
CosMediTour's free Rhinoplasty Surgical Assessment is completed in the comfort of your home. Easy and obligation-free, it's a convenient way to see if you're a suitable candidate for surgery, to ask questions and determine whether Rhinoplasty is the right decision for you.
All-Inclusive Pricing
At CosMediTour our comprehensive packages mean you can rest easy knowing that your premium care includes your surgery, hospital & more.
Experience Matters
As Australia's largest Plastic Surgery group, CosMediTour has supported thousands of clients through their Plastic Surgery Journey.
Leading Plastic Surgeons
CosMediTour partners with some of Australia's best Plastic Surgeons, each with an exceptional track-record of delivering personalised care and high-quality results for their clients.
Unparalleled Support
Enjoy your own personal Client Manager to assist you throughout your journey. Friendly, knowledgeable and supportive, our experts are at hand to answer your questions, help you prepare for surgery, and ensure you're feeling confident and happy every step of the way. We also provide free video consultations and assist with arrangements to create a smooth medical travel experience for our clients all over Australia, and the world.
Multiple Surgery Locations
We offer our clients a world of choice when it comes to where you'd like to have your surgery, with world-class Plastic Surgery facilities across Sydney, the Gold Coast and Internationally.
The contour of your nose can make a dramatic difference to the balance of your facial features.  Rhinoplasty surgery can be used to: 
Redefine the Appearance of a Wide, Narrow or Long Nose
Improve the Proportion of the Nose
Correct Structural Abnormalities
Removing a Nasal Bridge, Lumps, Humps or Dents
Straightening a Crooked Nose
Correcting a Drooping Tip
Correcting Asymmetry of the Nose
Improve Nasal Function for Clients Experiencing Breathing or Sinus Related Issues
READ MORE +
Rhinoplasty is a highly technical cosmetic and reconstructive procedure in which excess bone and cartilage are removed. When planning your Rhinoplasty, it is important to remember that surgeons can only work with your existing bone and cartilage structure. While this does mean that there are limits to how much you can alter the shape of your nose, our Plastic Surgeons will work closely with you to realise your desired outcome.
To address breathing difficulties, our Plastic Surgeons may perform a Septoplasty simultaneously with the Rhinoplasty. This involves the removal of any bent portions of the septum (bone and cartilage dividing the nasal cavity).
Recovery periods vary from person to person; however, clients must rest for 2 weeks after their Rhinoplasty and allow 6 weeks for post-surgery recovery. Healing is an individual process but a full recovery generally takes place over 6 – 12 months. During this time, swelling of the tip and bridge of the nose should subside.
When considering any surgical procedure, it is important to understand that despite choosing a skilled plastic surgeon, receiving care in a premium hospital, and following recovery protocols, all surgical procedures carry risk and complications can still occur.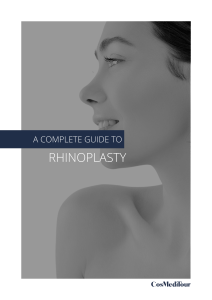 Download Our Rhinoplasty Guide.
"*" indicates required fields
Discover what our highly-qualified, experienced Plastic Surgeons are capable of achieving by viewing our Before and After Rhinoplasty Surgery Gallery. All images featured in the gallery are actual CosMediTour clients who have given consent to have their photos published.
Please note that results vary between individuals, and the images shared in the gallery do not guarantee that your outcome will be the same. Images may contain nudity and are not intended for people under the age of 18.
What To Expect.
Rhinoplasty At A Glance.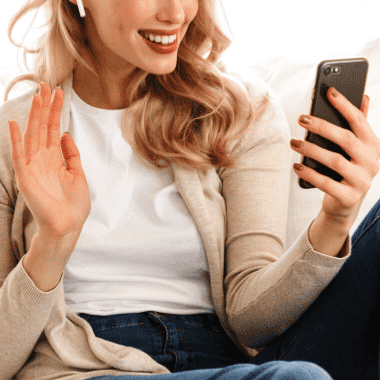 Start your journey by connecting with our friendly Client Support Specialists. Over the phone or by video chat, you'll get the answers to all of your questions, understand if you're a suitable candidate for surgery, and receive your personalised surgical recommendation.
Your Surgeon Consultation
Meet with your Plastic Surgeon to discuss your desired outcomes and plan your procedure. Your Surgeon will assess your facial features and concerns before recommending the best approach and techniques for your Rhinoplasty.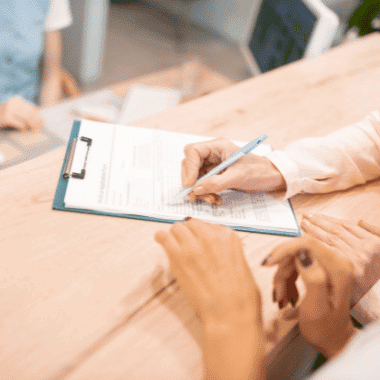 Your surgery will take place in one of our state-of-the-art, accredited private hospitals. You will be placed under general anaesthetic for the duration of the procedure (typically 2 hours). Once complete and assuming good health, most clients can return home 2 to 3 hours after they wake.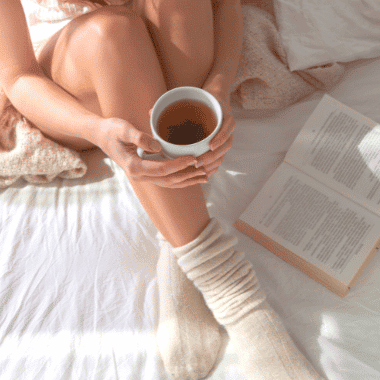 Plan for at least 2 weeks downtime after surgery.  Initial discomfort will subside within the first few days and bruising will begin to fade after 10 days. Nose splints will assist with the healing process and should be worn for at least 1 week. Your Surgeon will advise when you can reintroduce exercise.
Frequently Asked Questions.
A great decision starts with great questions; so ask us as many as you can to see if Rhinoplasty surgery is right for you. To help you get started, here are answers to the questions we're most commonly asked.
How Long Before Bruising and Swelling Subsides after a Rhinoplasty?
Bruising after a Rhinoplasty typically lasts for around 2 weeks. Some clients will have more bruising than others—this is dependent on the techniques used during their procedure and how their body handles surgery. Overall, swelling lasts up to 12 months, but, at the 6-month mark, the visible signs of swelling will be almost unnoticeable.
Do I Need To Wear a Splint and Have Packing After Rhinoplasty?
Yes. Your Surgeon will generally require you to wear a nasal cast (nose splint) and packing for the first 5 – 7 days. This is to keep the nose straight during the initial stages of healing, and to assist with swelling. Splints and packing will be removed at your post-surgery follow up consultation.
What are the 2 Rhinoplasty Approaches?
Plastic Surgeons can choose between an Open or Closed Rhinoplasty approach.
An Open (External) Rhinoplasty involves 3 incisions and allows Surgeons to gain direct access to the internal structure of the nose. It is best used on clients who've had previous nasal surgeries.
Closed (Internal/Endonasal) Rhinoplasties involve 2 incisions and are best suited to clients requiring less significant change.
What's the Difference Between Excisional Rhinoplasty, Structural Rhinoplasty and Preservation Rhinoplasty?
These are the 3 main techniques used to perform a Rhinoplasty procedure. An Excisional Rhinoplasty sees bone and cartilage removed bit by bit, relying on scar tissue to pull the nose into shape. It is often done using the Closed approach.
A Structural Rhinoplasty focuses on reinforcing the nose structure by repurposing the client's excess tissue to reshape the nose. It can be done using the Closed or Open approach.
A Preservation Rhinoplasty aims to retain as much of the client's original bone and cartilage as possible. Rather than using the 'top down' approach of a Structural Rhinoplasty, Plastic Surgeons go under the nasal bridge to remove excess tissue without changing the natural spread of the nose.
How Long After a Rhinoplasty Can I Exercise?
In most cases, clients can resume gentle exercise 4 – 6 weeks after surgery. It is important that you don't do any activity that might increase nasal swelling, so avoid having your head lower than your heart, and get your Surgeon's permission before resuming contact sports. As with all aspects of your recovery, your Plastic Surgeon will provide tailored advice on when it's safe for you to exercise again.
Is there an Age-Limit for Rhinoplasty?
Rhinoplasty procedures can be performed any time after your nasal growth is complete. This usually occurs by 15 in girls and 16 in boys. The ideal time for Rhinoplasty is in your younger adult life. Due to increased risks surrounding healing, it is not recommended for clients over 60 years of age.  
Is Rhinoplasty Painful?
All clients experience pain differently. Some clients experience mild discomfort after their Rhinoplasty procedure, while others have discomfort that is more severe. In most cases, pain will subside in the first few days after surgery. Your Plastic Surgeon will provide you with personalised advice on how to manage your pain during recovery and will prescribe medication as required.
How Long Will I Need Off Work for a Rhinoplasty?
Yes, you do. Wearing a post-surgery compression support garment is critical to your recovery. It aids with the management of swelling and healing of your incisions.