Which of your favourite Hollywood stars admitted to undergoing Plastic Surgery?
Plastic Surgery in Hollywood
It seems whenever a red carpet event rolls around, there is always some speculation about a celebrity changing their look. Whether it be botox, plastic surgery or even a new hair style, you can guarantee it will be front page news on every Gossip Mag!
When it comes to going under the knife, many celebrities often play it cool and keep us guessing whether they've actually had work done, or just purchased the newest push up bra.
However, some stars are up-front about having had plastic surgery and have spoken of their reasons behind the procedure openly. And to those celebrities, we applaud you!
---
Ariel Winter – Breast Reduction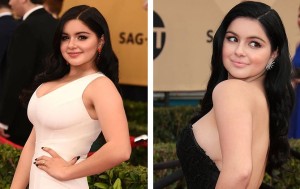 18 year old Modern Family star Ariel Winter spoke about her Breast Reduction surgery and the effects that her F cups boobs had on her small figure. She stated  "Having so much weight on my frame was affecting me psychologically, I was uncomfortable and unhappy. It wasn't because I didn't like how I looked. Women are already over-sexualised and I grew into my body so young – I was 13, 14 years old and I looked 19."
Enquire now to see what is possible.
---
Iggy Azalea – Nose Correction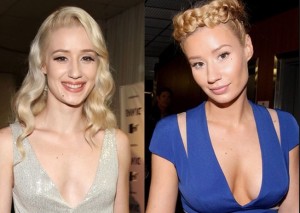 Home Grown beauty Iggy Azalea was not ashamed to admit to having a nose job and is also rumoured to have undergone a Breast Augmentation (What do you think?). Ms Azalea said "I'm not denying it, denying it is lame," she said. "Plastic surgery is an emotional journey, it's no easy feat to live with your flaws and accept yourself. There are things that I didn't like about myself that I changed through surgery."
---
Kaley Cuoco – Breast Augmentation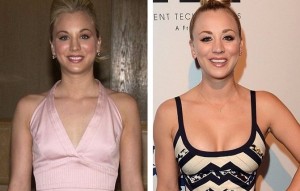 The Big Bang Theory star Kaley Cuoco, confirmed she underwent a Breast Augmentation when she was 18 years old.
Kaley said "I had no boobs! And it really was the best thing ever! I always felt ill-proportioned. My implants made me feel more confident in my body.  It wasn't about trying to be a porn star or wanting to look hot and sexy."
---
Charlotte Crosby  – Nose Correction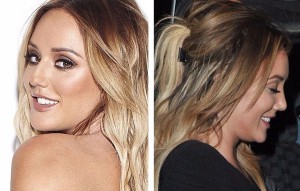 Geordie Shore's wild child Charlotte Crosby recently underwent Rhinoplasty surgery to remove a noticeable bump in her nose.
She decided to share her before and after images with her 4 million+ followers on Instagram – "Now that I can finally talk about my Nose surgery I wanted to show you all a before and after! Sooooooo happy with my result! My nose is absolutely perfect!"
---
Gisele Bundchen – Breast Augmentation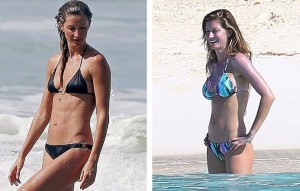 The world's highest paid model Gisele Bundchen, was spotted walking out of a Plastic Surgery Institute in Paris! OMG – She was then snapped in the Bahamas a few months later with a noticeably enhanced chest. The Victoria's Secret Model is yet to confirm the rumours, so we'll let you be the judge on this one! 
---
Blake Lively – Nose Correction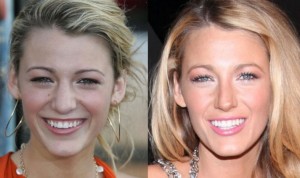 This blonde bombshell is yet to speak openly about her nose correction surgery. However, her close up pics over the years confirm our speculations! Take a close look at the difference between her nose in the two images and tell us you aren't' convinced. She is also rumoured to have undergone a Breast Augmentation! Either that or she has the most natural perfectly perky breasts ever.
Enquire now to see what is possible.
---
Kelly Rowland – Breast Augmentation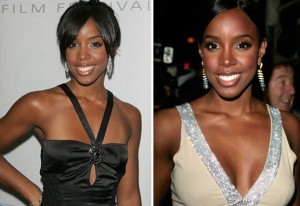 The gorgeous Kelly Rowland spoke openly about her Breast Augmentation surgery after considering the idea for 10 years.
"I wanted to get breast implants when I was 18, but my Mum and Beyoncé's Mum told me to really think about it first, I took their advice and waited 10 years. Once I felt ready, I tried on padded bras and walked around in them to see how it would feel. You have to know what you're getting, no matter what type of surgery it is."
---
Jennifer Aniston – Nose Correction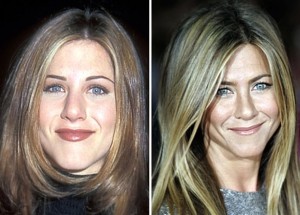 Friends star Jennifer Aniston admitted to undergoing a Nose job in her 20's to correct a deviated septum. "I had my deviated septum fixed. Best thing I ever did. I slept like a baby for the first time in years," Jennifer had her nose surgery in 2007.
---
Ashlee Simpson – Nose Correction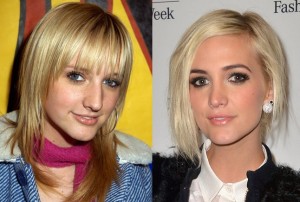 Ashlee Simpson underwent Nose Correction surgery back in 2006.
Her procedure dramatically changed the appearance of her face and some critics commented on her new appearance as being unrecognisable! She never fully owned up to the rumours, however she did give us a clear indication "As long as people have two eyes, you probably know the answer"
---
Kourtney Kardashian – Breast Augmentation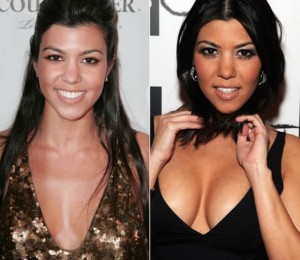 The one Kardashian who has openly admitted to undergoing Plastic Surgery! "I have had breast implants, but it's so funny cause it's not a secret, I couldn't care less." Apparently she underwent the procedure when she was in her 20's and has been contemplating a Nose Job for many years. However, she can't bring herself to go through with what she believes will be a dramatic change to her face shape.
Enquire now to see what is possible.
---
Have a question, or like to enquire about a procedure?